Local Small Businesses to Support
July 19, 2019
Liberty Harbor East is conveniently placed in one of Baltimore's most upscale, vibrant, and up-and-coming neighborhoods. With this incredible location comes your pick of dozens of the best shops, restaurants, bakeries, gyms, and more. With so much to choose from, you may be asking yourself, "How can I know if I'm picking the right businesses to support?" If that's how you're feeling, this blog post is for you. We've unearthed the absolute must-try casual eateries, high-end restaurants, shops, and services
—
all just blocks from Liberty. Although there were many choices to sift through, we've ended up with a list we're confident to recommend, all of which are small, locally owned businesses that are dishing out the best of Charm City.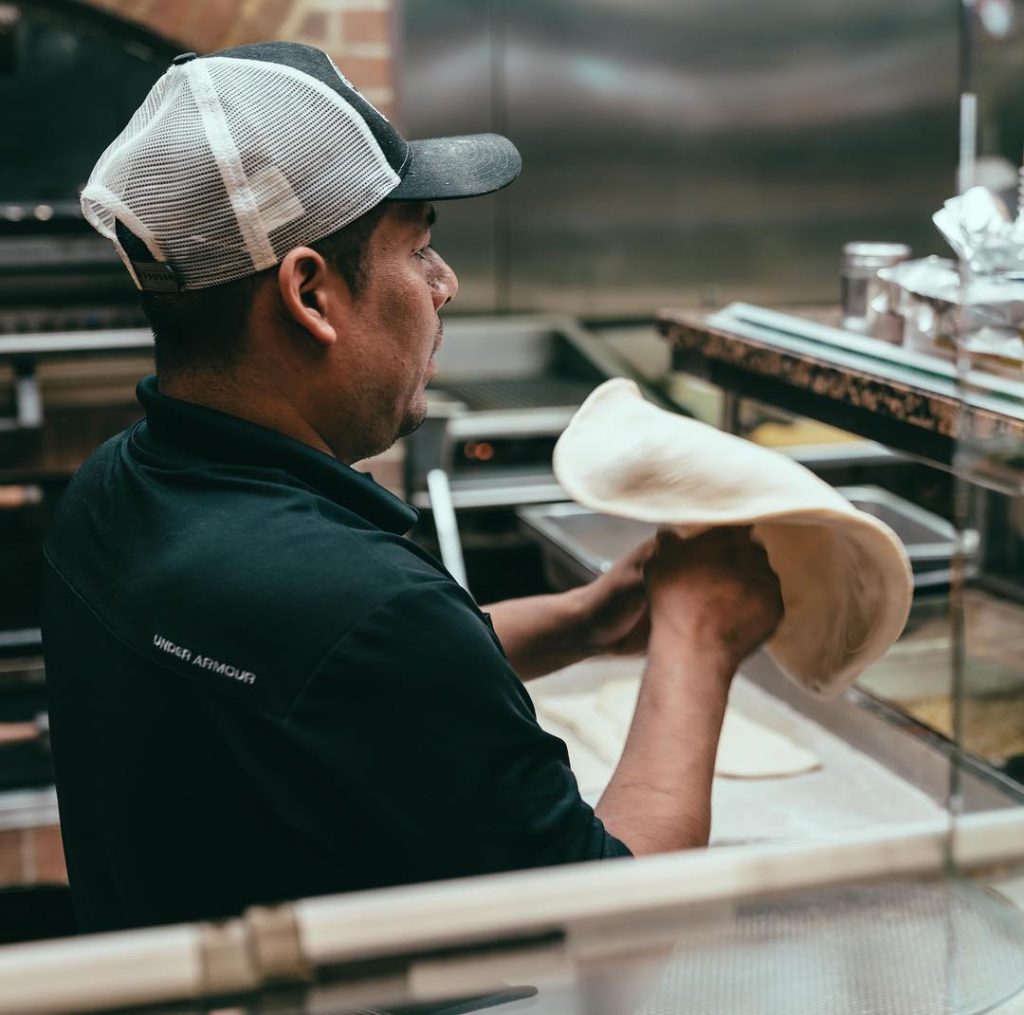 Photo Credit: @harboreastdeli on Instagram
Casual Eateries:
As a Liberty resident, it's clear that you appreciate the finer things in life. However, finer doesn't always mean more expensive. These Harbor East gems prove that with a passion for flavor and great customer service, a cheap, quick meal can beat out some of its pricey competitors. For those night time cravings where you just want something delicious to enjoy at home, head to
Chiu's Sushi Japanese Restaurant
. Located on Exeter Street, just a block from Liberty, this is the ideal stop to grab a picture-worthy sushi plate to take home. It's so close by that you never have to worry about taking the car out. Just walk or take a Bird scooter, and within minutes, you'll have exquisitely prepared and plated sushi worthy of a five-star restaurant.
For the utmost convenience, try the
Harbor East Delicatessen and Pizzeria
, located directly across the street from Liberty. On top of their expansive menu of soups, salads, pizza (made in their wood fired oven), and hot and cold sandwiches, they offer dine-in, carryout, and delivery. As you likely know, Baltimore has hot summers and bitter-cold winters, and with a gem like this just down the street, you'll always have a fresh, delicious meal available without having to lift a finger.
Celebrate Taco Tuesdays in style at
Taco Fiesta
. This authentic Mexican restaurant has been serving up top-tier nachos, margaritas, and tacos since 1990, and after one bite it will be clear that they truly are the experts. They pride themselves on being fast, fresh, and fun, and after nearly 30 years of serving customers, it's evident that they do Mexican food right.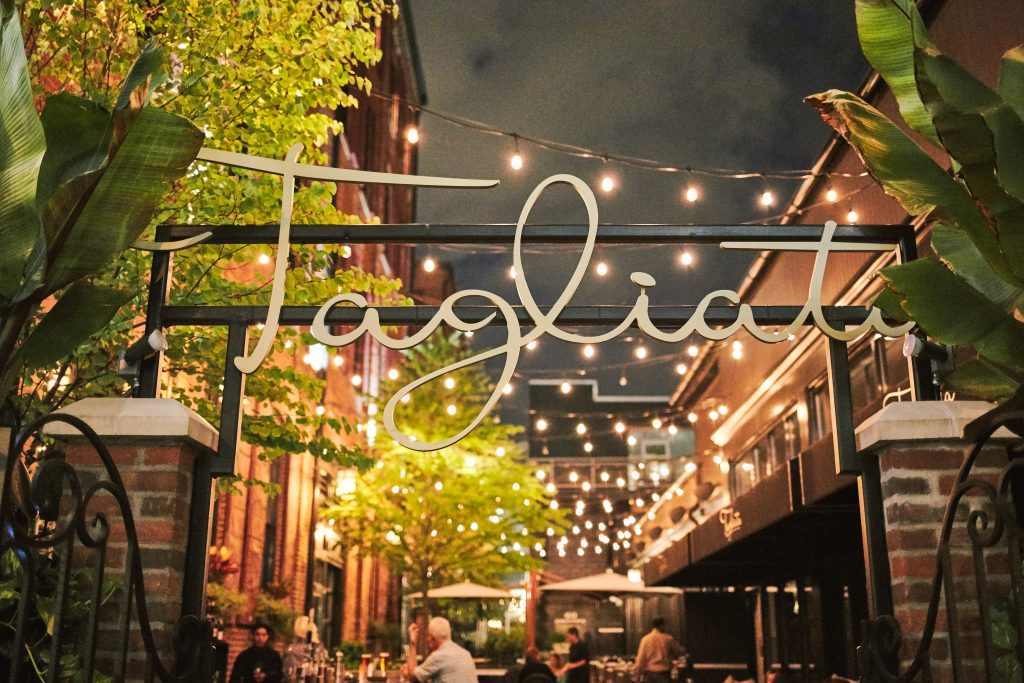 High-End Dining:
Fast-casual dining certainly has its place, but when you're craving the taste that can only come from the kitchen of one of Harbor East's many executive chefs, you may want to explore one of these upscale, full-service restaurants. All three of our choices have only one location, making you one of the lucky few who get to call these establishments your neighbor. Visit
Tagliata
for an impressive selection of steaks, house-made pastas, fresh seafood, and a picturesque outdoor seating area to match. From the romantic string lights, outdoor bar, and exquisite food and wine lists, this restaurant is sure to set the standard for date night.
When you're yearning for a night of fun with friends, head to
Bond Street Social
, where fine dining and socializing come together seamlessly. What do you get when you bring together a high-end executive chef, his love for comfort food, and a lively atmosphere? The ultimate destination for showcasing your sought-after neighborhood to friends, family, and coworkers alike! As the name states, Bond Street Social offers a different type of dining, where mingling with those around you is all a part of the experience.
Fine dining is always done best in a locally owned and operated restaurant, but that shouldn't limit you to dinner. For a breakfast you'll be thinking about all day long, head to
Teavolve Cafe & Lounge
, located right next to Liberty on the corner of Aliceanna Street and Eden Street. Beyond their impeccably plated breakfasts (including their decadent crab and egg croissant sandwich), they offer an expansive selection of tea and coffee drinks, both hot and cold. Go for a classic chai tea latte, fresh-brewed coffee, or try something you can only get here: like their Nutella mocha latte or organic melon pear tea.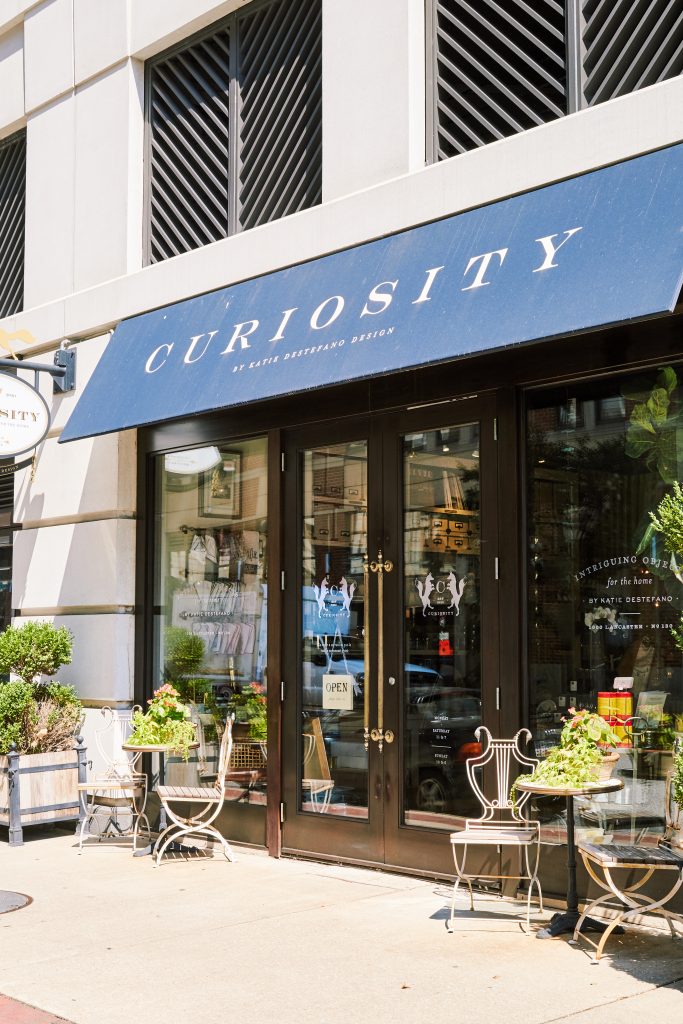 Shop 'Til You Drop:
When most people think of local small businesses, they think about shops. As you've likely figured out by now, there is no shortage of locally owned shops to explore all within blocks of Liberty's doors. For a boutique like nothing you've seen before, head to
Curiosity
. Upon arrival, you'll find yourself immersed in a home decor wonderland. Featuring "intriguing objects for the home," you'll spend time picking through the endless, yet elegantly placed, decor pieces until you find the one your home has been waiting for. Owned by Katie DeStefano, she is using her passion to curate a store filled to the brim with classy, hard-to-find pieces that will add style to your home.
Last stop on the shopping spree:
Sassanova
. Although Sassanova does have a few other stores scattered around the state, you'll have direct access to one of only a few locations. Sassanova offers high-end clothing, accessories, and shoes for the trendsetter in you. Stop in and try on all your favorite pieces or have the incredibly knowledgeable staff style the perfect look for whatever occasion you have coming up.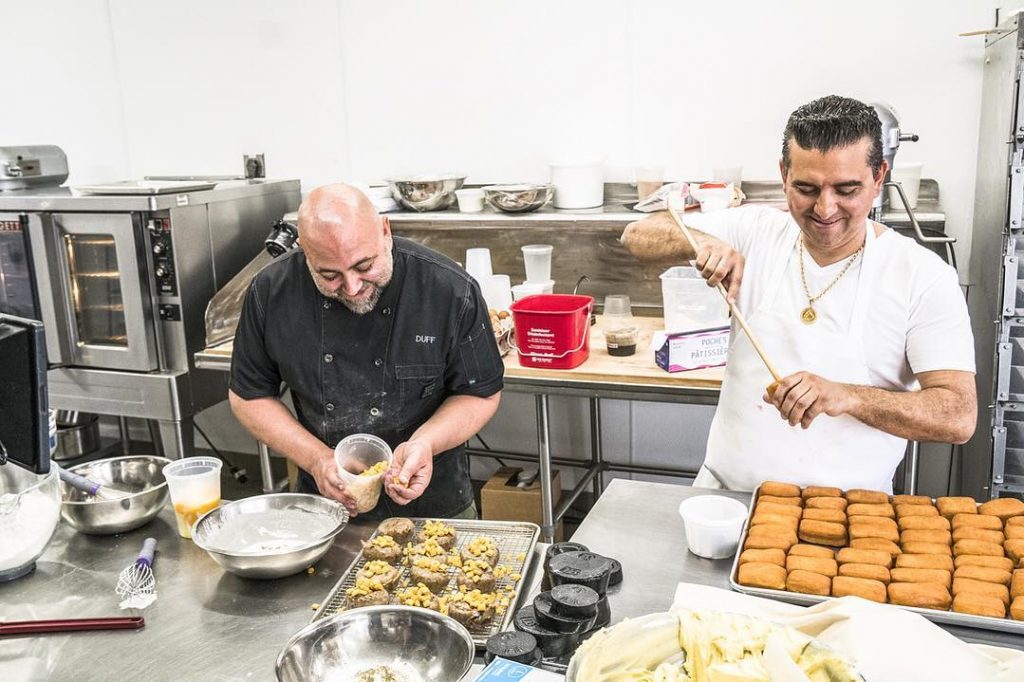 Photo Credit: @charmcitycakes on Instagram
Miscellaneous Must-Tries:
Small businesses come in more options than just dining and shopping. Scour through our recommendations below for the best locally owned dessert stop and fitness studio. Dessert and a workout may not go hand-in-hand, but at least you'll know exactly where to visit to get in shape after one too many stop-ins at this local dessert-lover's paradise.
As if the name doesn't say it all,
Charm City Cakes
is a bakery located in the heart of the Harbor East roundabout, directly across from the Landmark Movie Theatre. Owned by legendary baker Duff Goldman, who was sought after by the Food Network after opening this iconic bake shop in 2002, Charm City Cakes led to the creation of instant TV hit,
Ace of Cakes
. This being the original bakery that started it all, patrons are able to purchase decadent cupcakes and macarons, sign up for cake baking lessons, order specialty cakes for events, and even take a photo in the shop that inspired the popular Food Network show itself.
After a cupcake (or two), visit
BeachFit Baltimore
, located right across Aliceanna Street from Liberty. With only one location, Liberty residents have immediate access to their innovative fitness classes and equipment. As summer moves in, we all would love a trip to the beach, but until that happens, BeachFit offers beach-inspired fitness classes that take place on the sand with a surfboard as your base, numerous levels of surf-inspired workout classes, high-intensity boot camps, and yoga at the Pendry featuring a waterfront view. Explore their class selection
here
.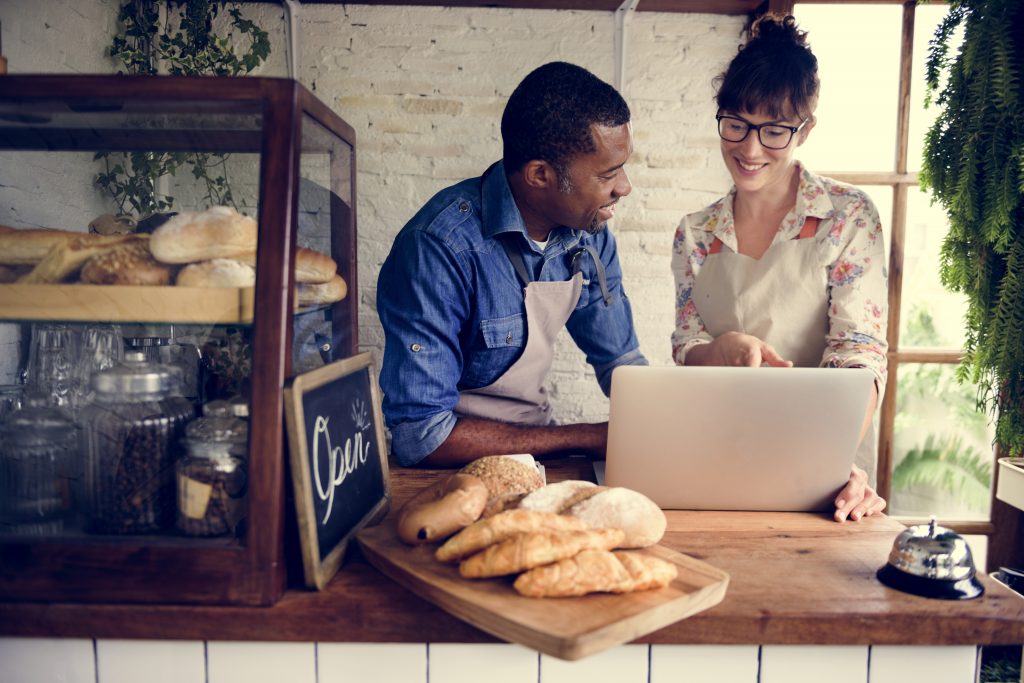 As you discover the endless beauty of your new neighborhood, Harbor East, make time to dive into the dozens of small local businesses that give the community so much character. Whether you visit one of our recommendations or all of them, we're confident you'll enjoy seeing the places that have shaped the surrounding area. Small businesses notoriously put a level of care into their products that can't be found elsewhere, and we look forward to making our mark on this incredible community that we at Liberty are now a part of. Have other locally owned recommendations? Leave them in the comments below!