Pet-Friendly Places Near Liberty Harbor East
July 18, 2019
As a pet-friendly community, we see how big of a role our residents' pets play in their lives. We've designed Liberty to be as pet-focused as possible, and offer a great dog park for your pets' enjoyment. On top of that, we made sure that as a pet owner, you have conveniences available to you that make caring for your four-legged pal a breeze. However, as a member of such an impressive neighborhood, you don't want to feel stuck at home, so we've put together this list of the best pet-friendly places to explore with your closest friend: your pup. Read on to find local spots that will really get the tail wagging.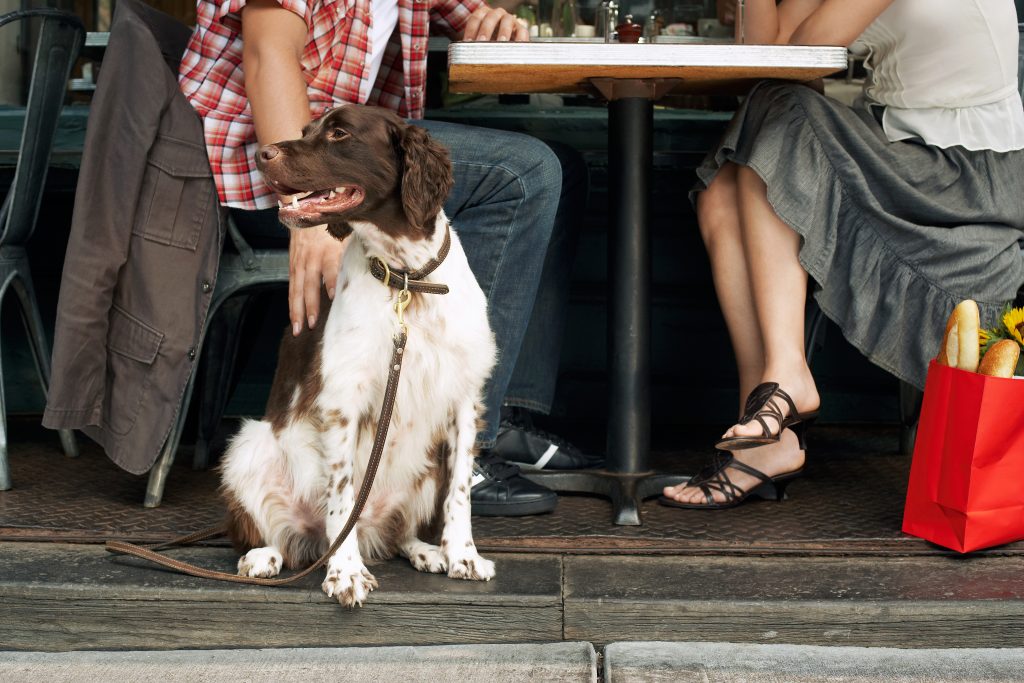 For a true Lady and the Tramp moment, take your pet out to eat at
Cinghiale Osteria
. Although pets cannot sit inside, they offer beautiful patio seating with unbeatable views of the Inner Harbor where pets are more than welcome. Serving up classic Northern Italian cuisine, you can try classic favorites like their saffron risotto or squid ink spaghetti, paired with the perfect glass of red wine. Your pup is sure enjoy a cold bowl of water and whatever pasta (preferably a bite with meat) that you're willing to pass his or her way. Don't forget to ask the waiter for a photo of you and your pup out on the town together. Cinghiale is only two blocks from Liberty and is open Monday
–
Thursday from 5:30
–
10pm, Friday and Saturday from 5:30
–
11pm, and Sunday from 5
–
9pm.
For another pet-friendly restaurant nearby, visit
Loch Bar
, just 3 blocks from Liberty Harbor East. Like Cinghiale, Loch Bar offers sweeping waterfront views from their dog-approved patio which holds up to 100 people at once. Grab a table at night to see the Baltimore skyline lit up, and stay warm with their outdoor fire heaters. To experience their specialties, order a classic elixir and charcuterie plate. Keep the pup happy with a bowl of water (happily provided by the waitstaff upon request), and if you're feeling generous, pass along a piece of delicious prosciutto and cheese, which your pup is sure to enjoy. Loch Bar is open Monday
–
Thursday from 11am
–
12am (bar until 2am), Friday
–
Saturday from 11am
–
1am (bar until 2am), and Sunday from 10:30am
–
12am (bar until 2am).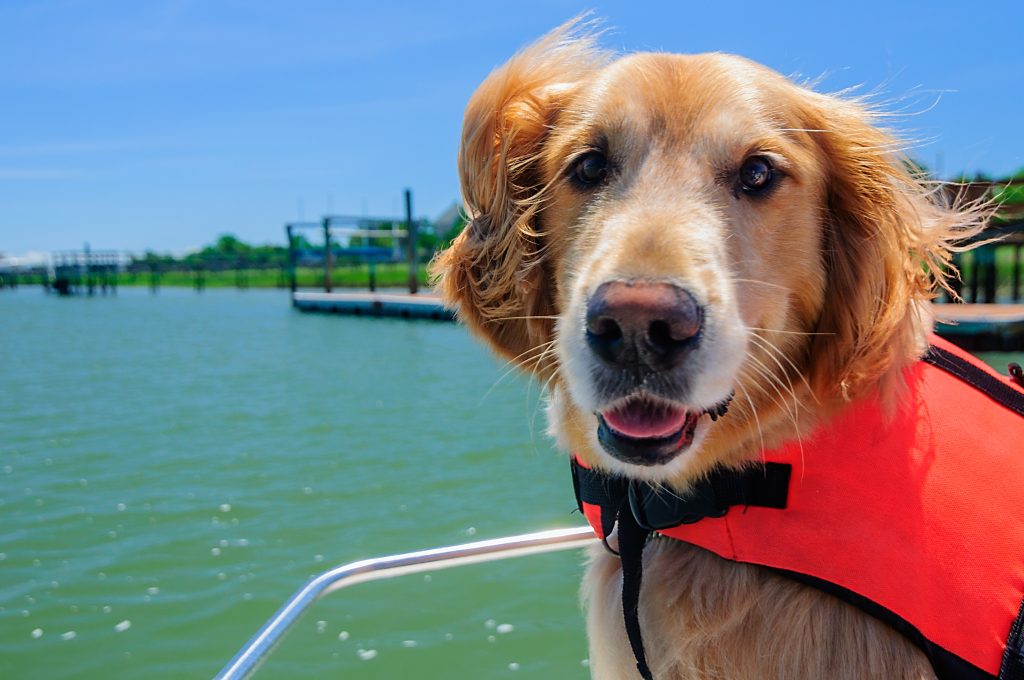 We all know that dogs love a nice car ride with the windows down and the wind blowing through their fur. To switch things up, take your pet on a Baltimore cruise by
Cruises on the Bay
. Baltimore is a city rich with history, and these Watermark cruises allow you to explore and learn all about your hometown with your best friend in tow. They offer 45-minute, 90-minute, evening, and Legends & Sights of Baltimore cruises, all of which have a cash bar available on board. To make this fun city excursion even better, you pup rides for free as long as they are brought on a leash. You'll see iconic Baltimore sights, pieces of American history, and your furry friend will be living his/her best life out at sea. View their schedule of cruises
here
.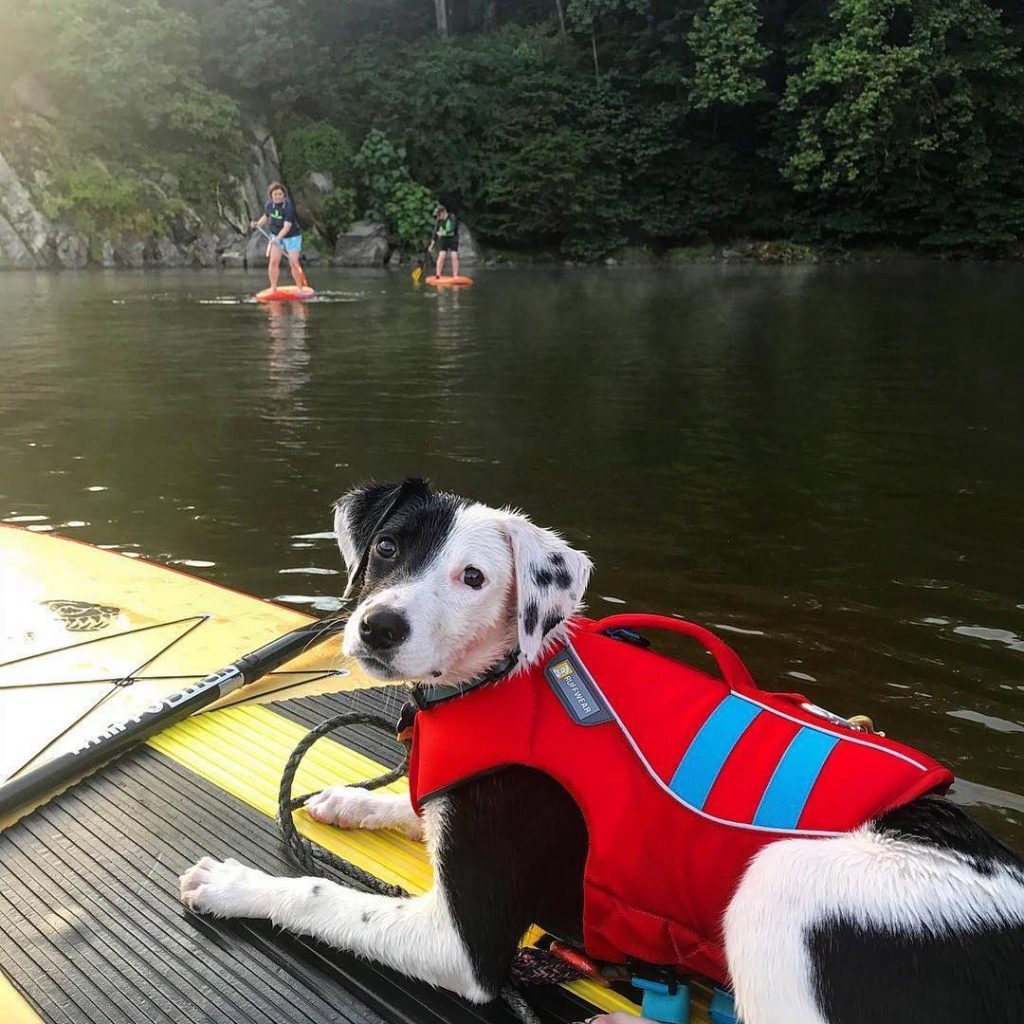 Photo Credit: @bmoresup on Instagram
Give your pup a fully immersive experience with
B'More Sup's Doggie Paddle
adventure. You and your paw-tner will each get your own paddle boards to take out onto Bear Creek for a guided paddle boarding expedition of the area. Owners are encouraged to bring life jackets and water for their dogs, but instruction will be provided to all upon arrival. Enjoy a truly social experience with your pup while exploring Baltimore's Bear Creek Park from the cool and refreshing water. The adventure lasts an hour and a half and costs $40 per adult (human). Click
here
to find a date and time that works for you.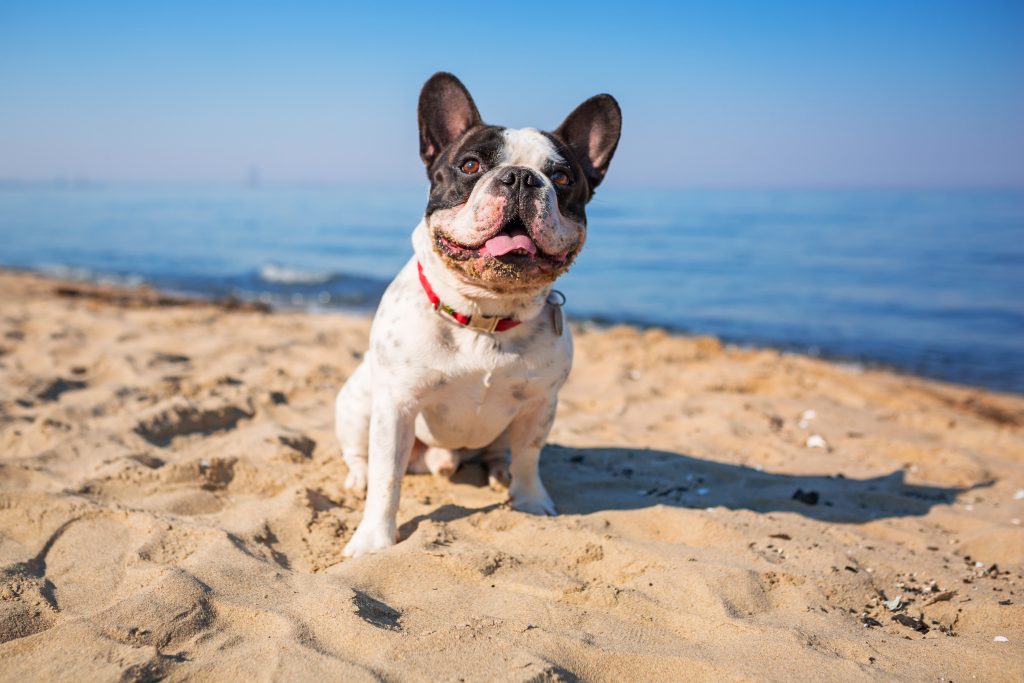 Your pup probably loves the beach as much as you do, and life in a concrete jungle like Baltimore likely has the both of you craving the sand in your toes and the smell of the salty ocean mist. Look no further for the ultimate, pet-friendly beach adventure. At
Sandlot Baltimore
, located less than a five minute walk from Liberty, you can bring your pup for fun in the sun, paws in the sand, treats for the both of you, and a day that will truly feel like a vacation. Open every day the sun shines, visit Sandlot Monday
–
Friday from 4
–
11pm and Saturday
–
Sunday from 11am
–
11pm.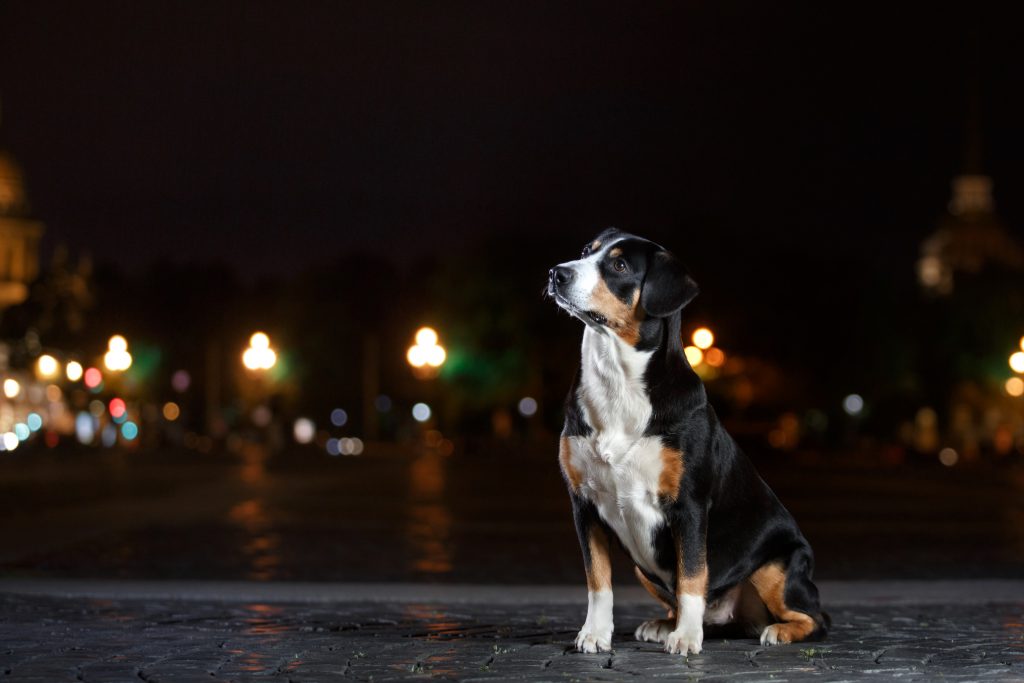 For a spine-chilling nighttime activity that is absolutely pet-friendly, consider going on a
Baltimore Ghost Tour
. Starting in Fell's Point (just one neighborhood over from Harbor East), you'll learn about a new side of the city you call home. This tour may not be for the faint of heart, but with your pup by your side, you'll have nothing to be scared of. Tour guides may even include your pet in the storytelling fun and have been said to bring treats to keep your dog smiling. Tours start at 8pm, when the sun is nearly set, and tickets are $14 in advance, and $15 on site.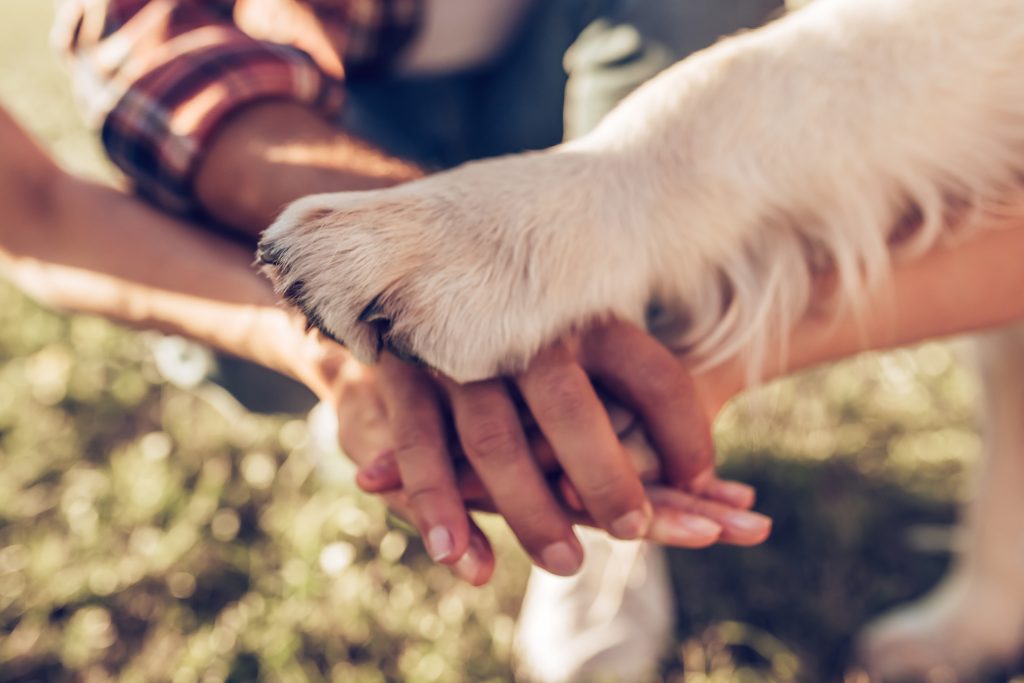 As a pet-friendly community, we encourage our residents to make the most of their new neighborhood, both for themselves and their pets. Our location in the heart of Harbor East places you close to dozens of restaurants, activities, and shops that not only allow pets, but encourage owners to bring them! Although you certainly don't have to leave home to enjoy top-tier, pet-focused amenities, you'll have access to them all around you. Enjoy our in-house pet park (complete with training gear!) for the ultimate pet-owner's convenience or grab your pet's leash and take them out to explore all the places that made you fall in love with your new home town: Charm City.