Liberty Residents: Friday, August 28th is National Red Wine Day!
August 23, 2020
Celebrate at Wine O'Clock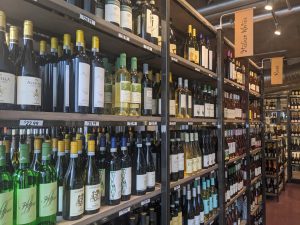 Relax at the end of a hard week with an evening of spectacular red wine. Whether you want to pick up a bottle to bring home here at Liberty Harbor East, or care to explore an evening on the town, there's something for everyone when it comes to the wonderful world of reds.
Your New Neighbor and Partner in Wine: Bin604
Bin604
, a Baltimore favorite since 2001, is Liberty's new neighbor and will be here for all of your wine needs! Bin604 is celebrating their first National Red Wine Day in their new location, 711 S. Central Avenue—aka, our building! Recently, Bin604 moved into the second floor of Liberty Harbor East. Despite the recent move, Bin604 will keep the 604 in their name, as a homage to their previous address, 604 Exeter Street. The relocation allows for extra space and extra offerings. Best of all, you don't have to leave the building to get your red wine fix!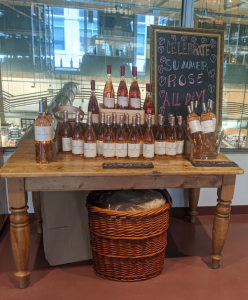 If you haven't already been, Bin604 is a friendly, local, boutique wine and spirits store that prioritizes quality and community. Friendly wine experts and sommeliers carefully source their stock, to offer the best wine selection. Their reds, whites, and rosés vary in origin, notes, and age. Bin604 has everything from everyday wines to rare delights. Bin604's newest bottles are: Rioja Alta "Vina Ardanza" Rioja Rerserva 2009, Spain, and Ken Wright Pinot Noir 2015, Willamette Valley, Oregon. They're currently offering a special 6-pack
Porch Pounder
. For a discounted price of $69.99, you can enjoy local favorites and 6 bottles of wine. You can also order the
Case of the Month
, which is 12 bottles of wine for only $99. Additionally, Bin 604 retails the latest wine trend—canned wines—featuring everything from Lambrusco to Champagne! Residents, we encourage you to follow their Instagram page @
bin604baltimore
, or
Facebook page
, for updates on specials and new wines. If you don't even want to leave your apartment, you can order online
here
with free delivery.
No Wine Left Behind
Every Wednesday, Liberty is hosting a virtual Cocktail Hour at 6:00 p.m. We encourage residents to attend and share their favorite findings from Bin604. Don't forget to snap a few pictures on Friday, August 28th and tag us, @
libertyharboreast
,on Instagram!