Meet Our New Neighbor, Whole Foods!
June 29, 2020
Harbor East's new
Whole Foods
opened this June 17th. It's conveniently located in our building, as a part of Liberty Harbor East's
on-site retail
. They're open everyday, from 7:00 a.m. until 9:00 p.m. At-risk shoppers are encouraged to go in-store on Mondays, Wednesdays, and Fridays from 7:00 a.m. until 8:00 a.m. Residents can look forward to an expanded store and fresh, ethically- and locally-sourced produce. The seafood counter offers fresh fish that are Responsibly Farmed. There is also an in-house butcher and bakery. As with all Whole Foods locations, you'll never find any hydrogenated fats, high-fructose corn syrup, artificial colorings, additives, and preservatives inside. All beauty and self-care products do not have phthalates, parabens, sulfates, or microbeads.
In-Store Eateries at Whole Foods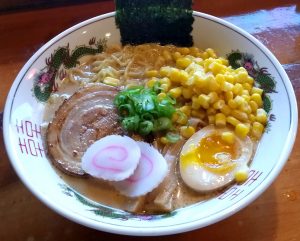 Whole Foods will also have two in-store eateries: Gypsy Queen Cafe and Ejji Ramen. Both are available for pick-up, takeout, and delivery. We recommend that you try both of these eateries— you won't be disappointed!
Gypsy Queen Cafe
includes various breakfast, wrap, tacos, and cone options. There are also small, delectable apps. Be sure to try the infamous Gypsy Queen Crab Cone for a delectable meal that's uniquely Baltimore.
Ejji Ramen
serves delicious Japanese cuisine, with create-your-own ramen, mazeman, and sando buns. If you do decide to build your own ramen, the Miso Organic Egg is an absolute must!
Pair With Bin 604
Bin 604
 has paired up with Whole Foods and is relocating to Liberty Harbor East very soon. The new, expanded location will be on the mezzanine level. Residents may access it from the street, or the second-level parking garage. They will also be available for same-day delivery. The window for same-day delivery is noon until 5:30 p.m. and they will be open every day from 11:00 a.m. until 8:00 p.m.
Prime Perks
Amazon Prime members have access to discounts, as well as online ordering and free, two-hour deliveries. We hope that all of our residents are just as excited about Whole Foods as we are! Share your shopping or dining experiences with us, @LibertyHarborEast and #LiveLiberty.